LEYENDECKER
ARCHIVE

Spring 2019, Design for the Web
Leyendecker Archive is a website dedicated to Joseph Christian Leyendecker,
who is one of the most well-known American Illustrator from early 20 century.
The work is about re-interpretation of Leyendecker's illustration, focusing on visual languages, symbols and representation of his artworks. The website shows different aspects of the artist's and his works including drawing technique, close-ups, his clients etc.
This artwork used html and css, and used Github for publishing.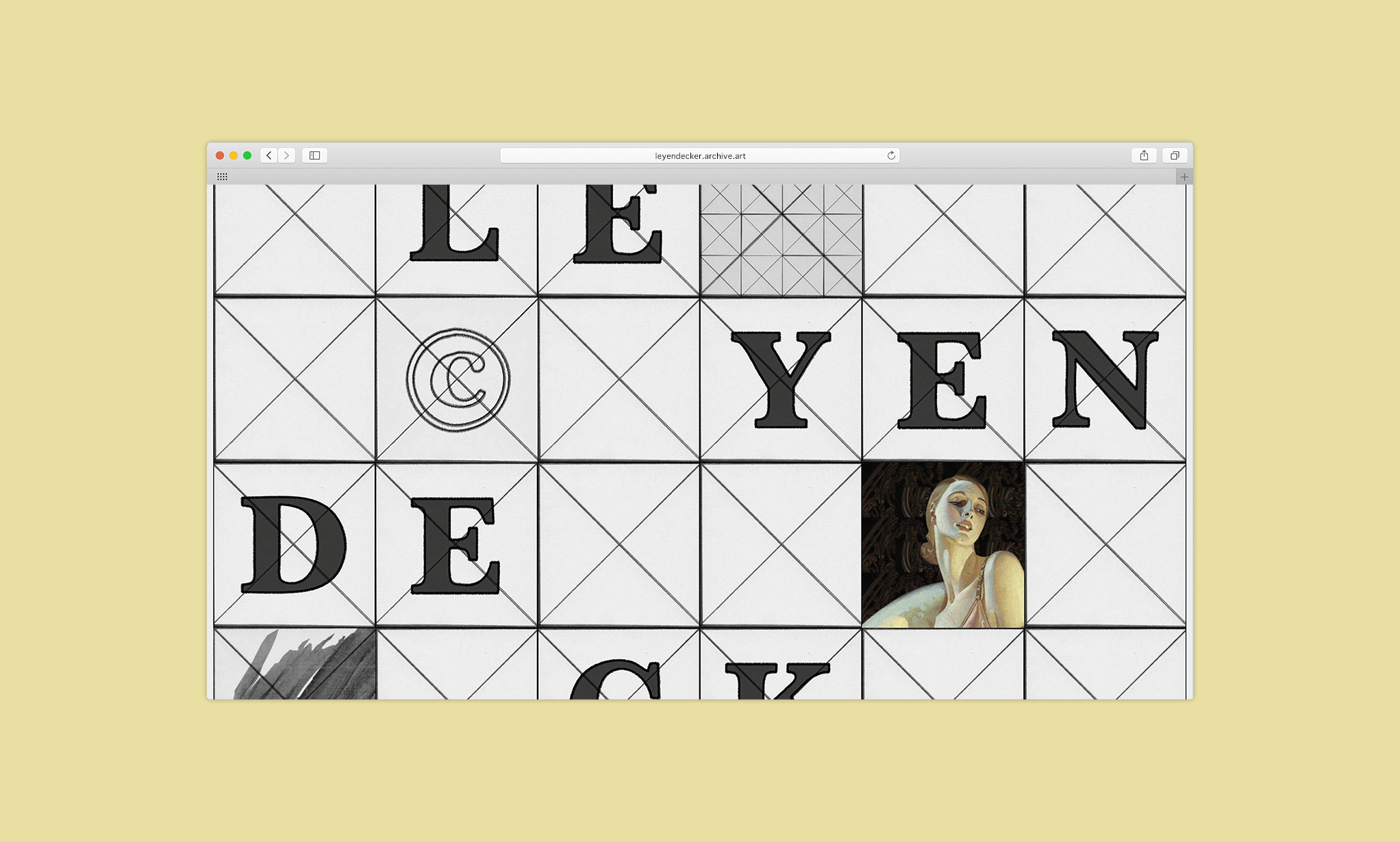 DESIGN ELEMENT
PAGES

There are about 7 pages on this website including the main landing page.
Each icons above represent each pages and are a link to the represented pages.